Beardsketball
Experiential
How do you get the most out of a busy celebrity influencer? You straight up hijack their mind for your own devious devices. This particular device is called Trolli Beardsketball, a fully-interactive, robotic man-hoop version of NBA Star James Harden.Through an iPad-controlled soundboard, Beardsketball can carry on strange conversations with fans, challenge them to ball-out, deliver devastating trash talk, and offer a cold cybernetic shoulder to cry on. Look for Beardsketball on tour in a city near you.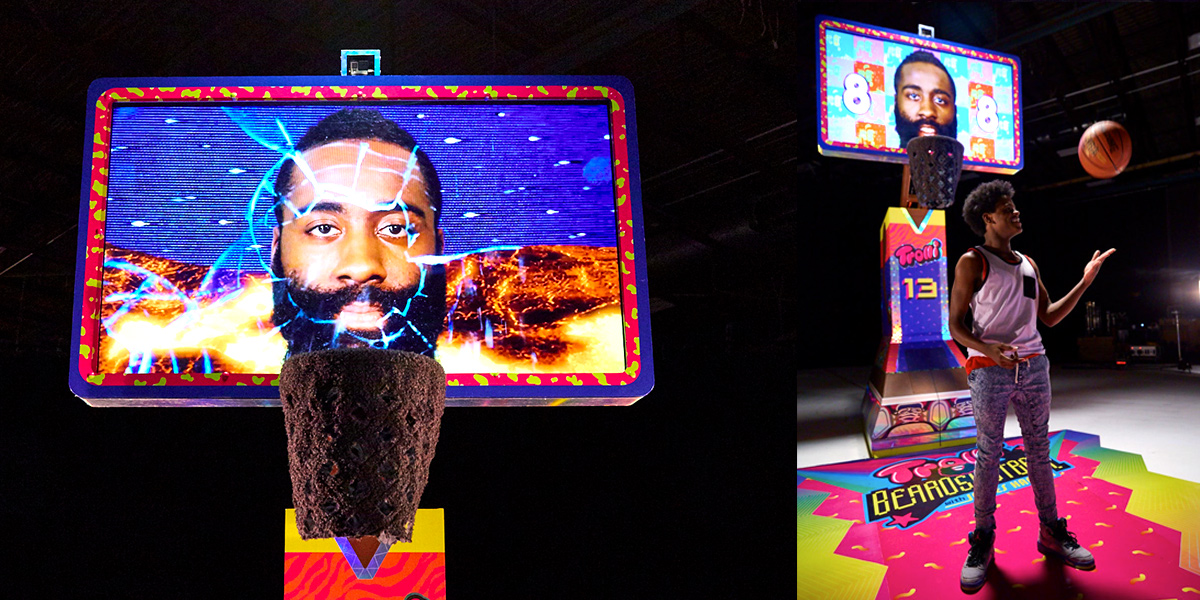 The Hoop
A regulations size, fully interactive basketball hoop with an 80 inch digital backboard, 300 randomized clips, 5 weirdsketballs, 2 game modes and over 2,028,136,320 game variations. James Harden was shot on green screen to capture clips and then the content was operated with an Ipad.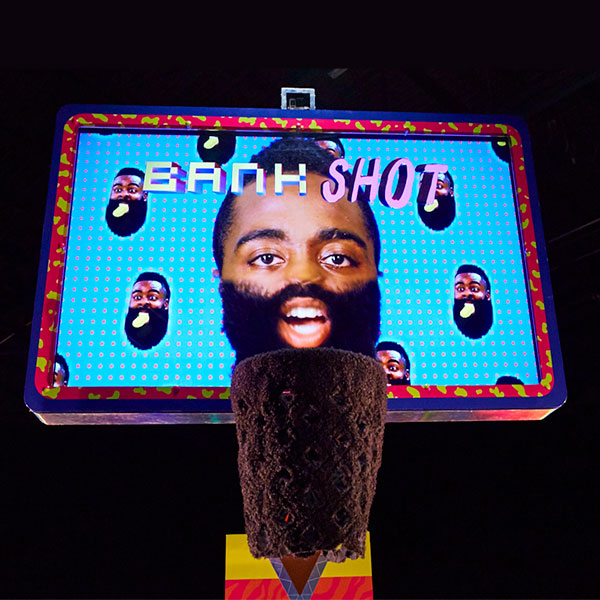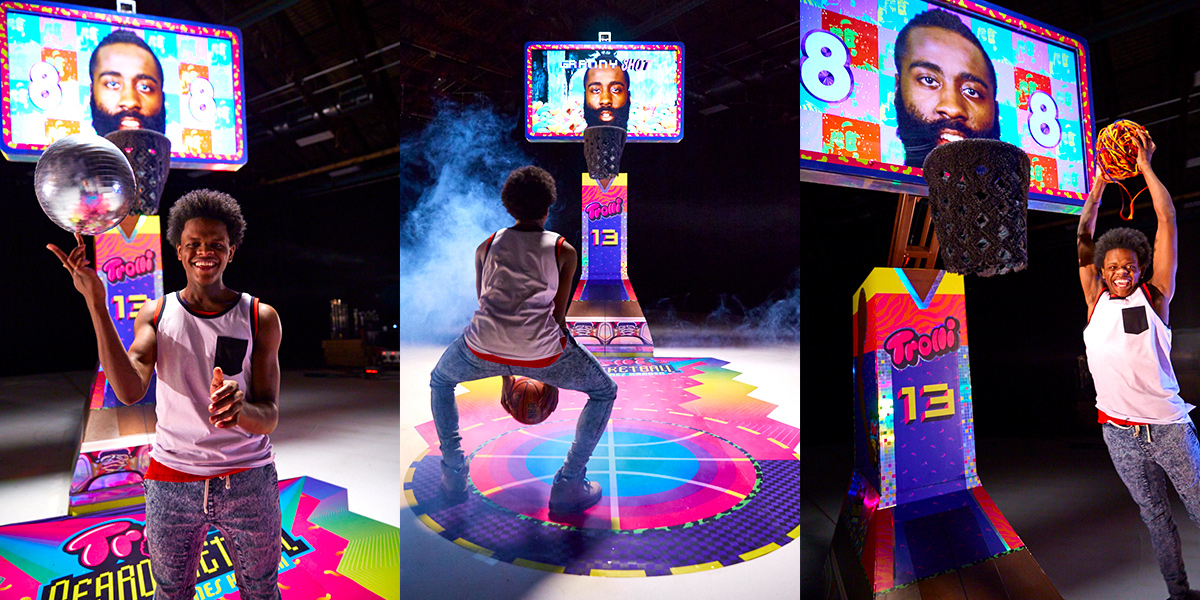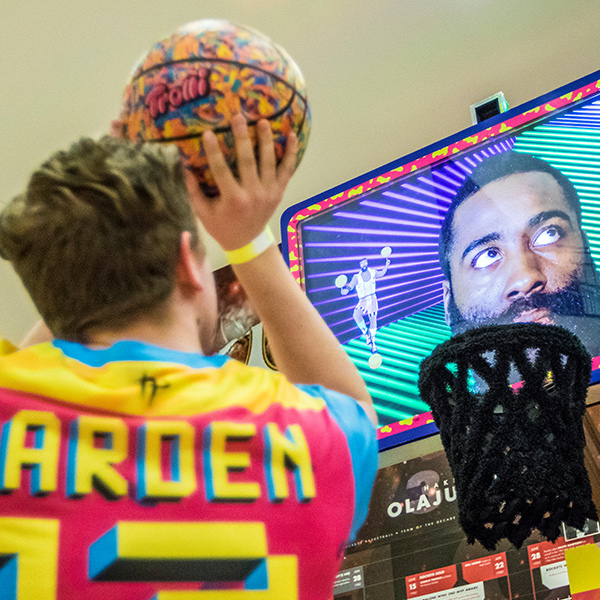 The Activation
To launch the Beardsketball live entertainment experience we took over a sold out Rockets game at the Toyota center where fans could play James Harden one-on-one. We live streamed game play on the jumbotron at halftime.