Trolli & Mokuyobi
Launch Campaign
A kaleidoscopic candy client, and a red hot, Los Angeles fashion designer combine to create an exclusive, limited-edition line of gummi worm-influenced apparel that people love.
To kick off the collaboration we developed a :30sec launch video.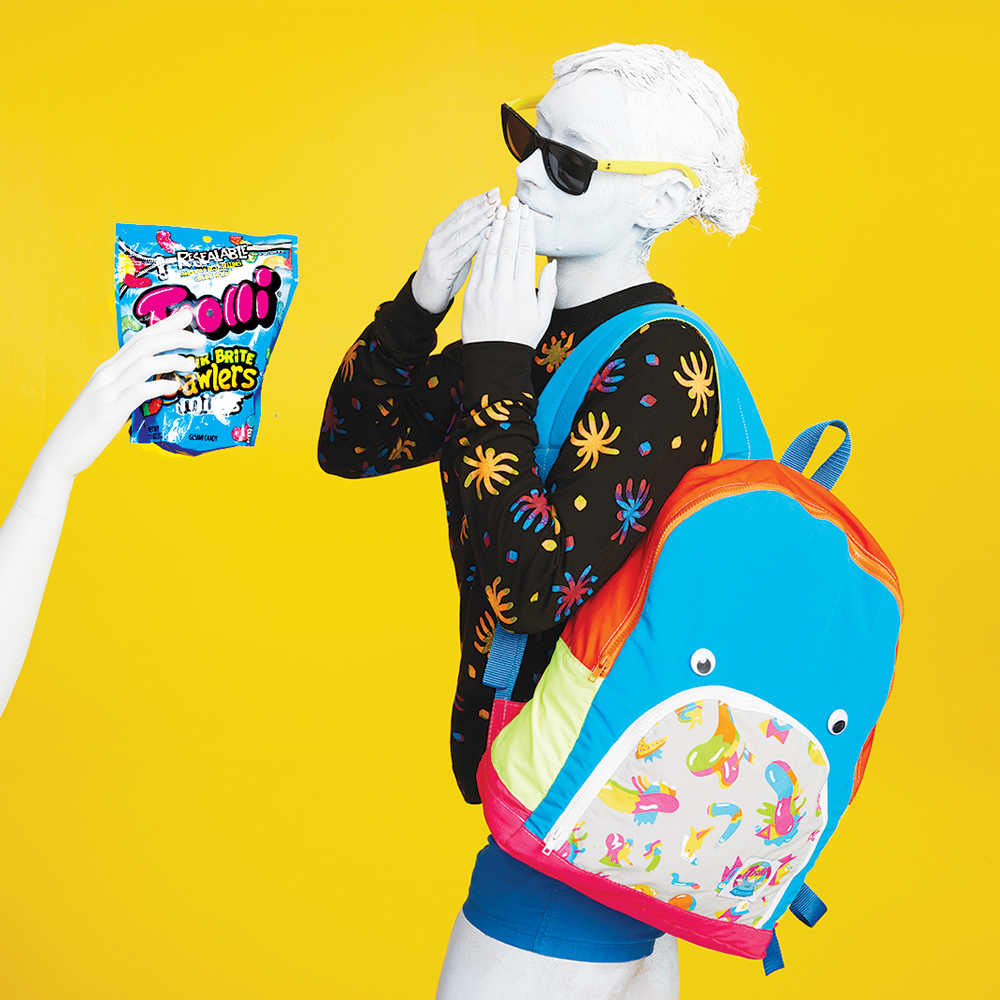 The Hummanequins
To model the tasty fashion, I art directed a shoot with human mannequins painted white, aka the hummanequins. Because who else would model our weirdly awesome fashion line?

Hummanequin shots were used for social content an utilized the tap to shop feature on Instagram.

The Humannequins came to life so fans could swipe up on snapchat with promoted snap ads.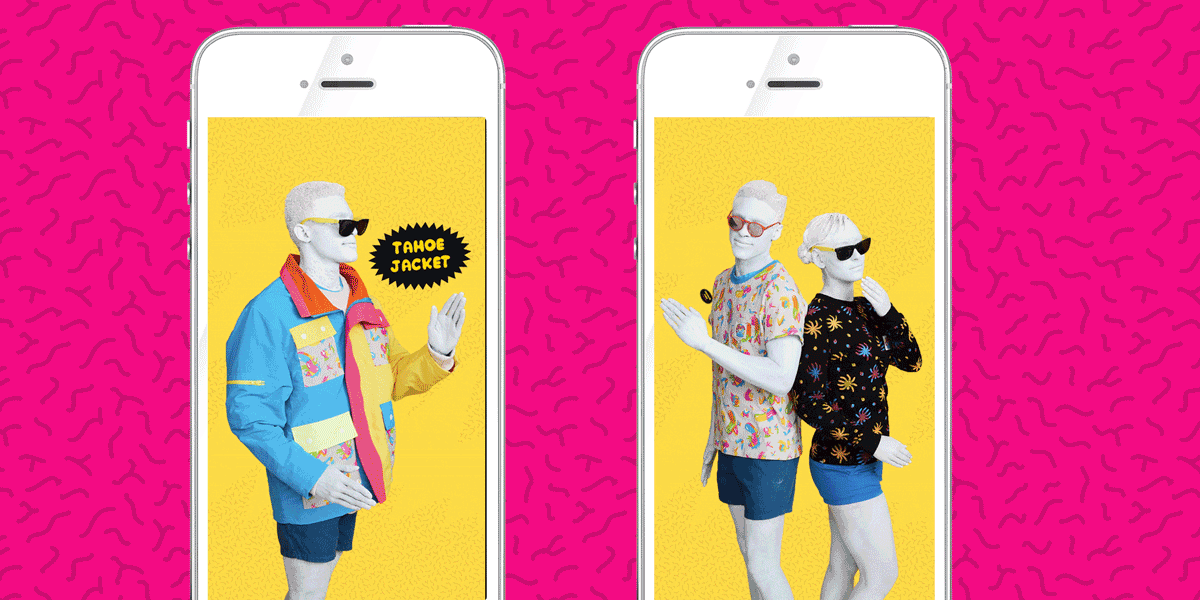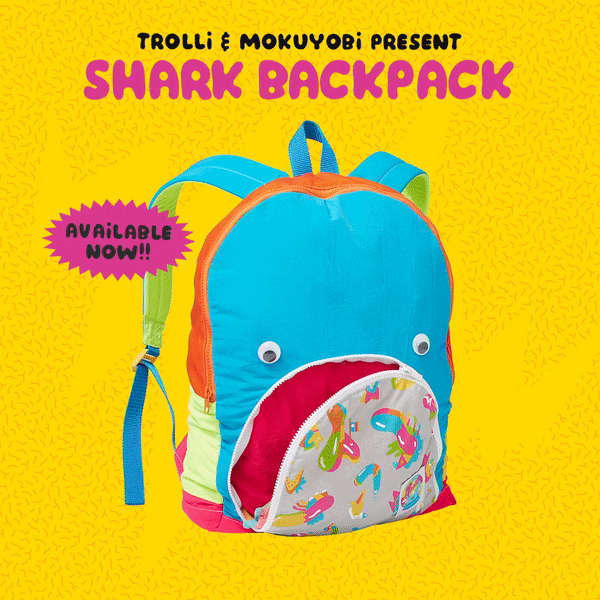 Product Gifs
I created a series of animated gifs to promote our products on instragram, facebook and twitter.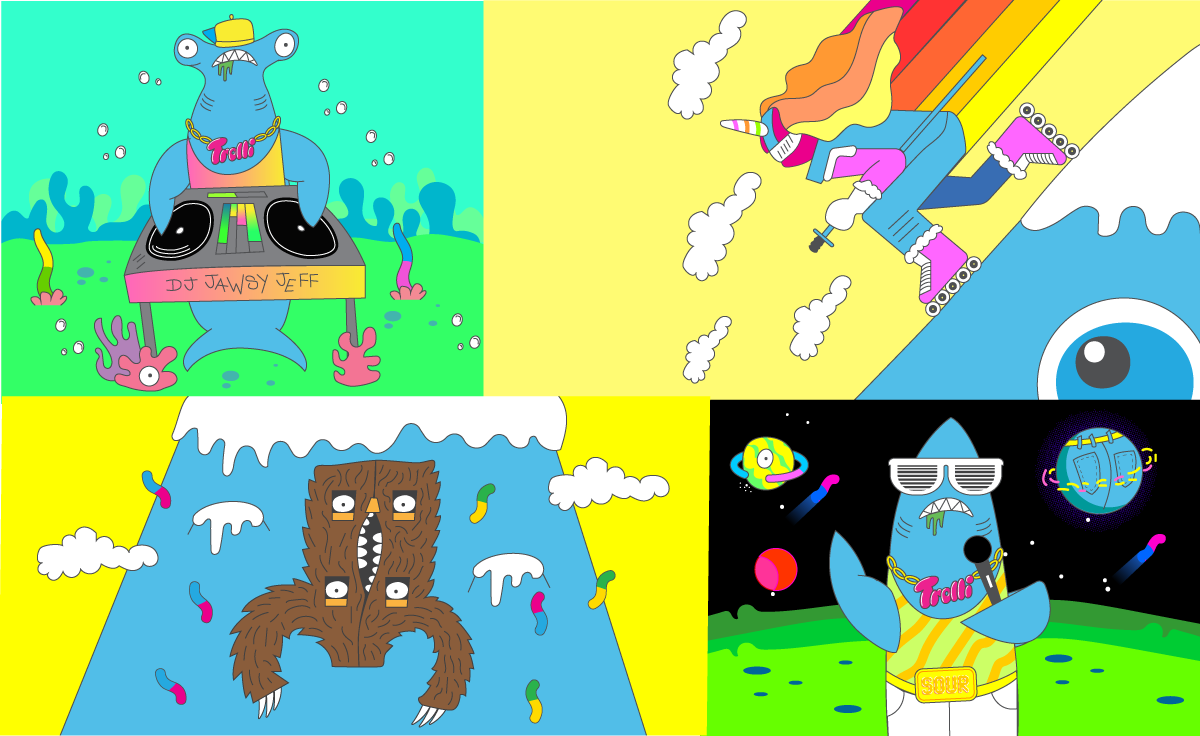 I illustrated Animated videos that told weirdly woven tales behind each product.
The videos were promoted ads on snapchat and instagram all driving traffic to mokuyobi.com
Complexcon
To make our national debut, we took over complexcon 2017 with a out of this world activation. We brought our hummanequins and did a hidden camera strip-tease giveaway. I even got to design our official patch.